Hardware Video Codec IP for Semiconductors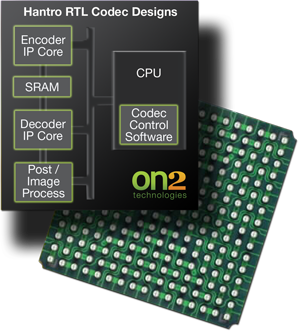 Whatever the target video application, the implementation of the codec will define performance.
Hantro hardware encoders and decoders combine high performance and error resilience with ultra low power consumption and CPU load. Designed to make optimal use of silicon area, the solutions are fully configurable for format and resolution support and provide the perfect match whatever the target device and application.